Regular price
Sale price
R 140.00
Unit price
per
Sale
Sold out
Please keep in mind that over the festive season, online stock availability isn't guaranteed.
Need help with your order? Don't hesitate to send us a message
Three metal bracelet made from Copper, Brass and White Metal which promote healing.
Mantra written in Tibetan.
Hand made in Nepal.
Adjustable.
The Mantra "Om mani padme hum" is an ancient Buddhist Mantra, meaning "Praise to the jewel in the Lotus" is a mantra of compassion and serves as a protection from danger.
Brass – Brass can treat or alleviate the pain of arthritis. Because of the sufficient amount of  copper in brass it has antibacterial properties.
Copper – Tiny amounts of copper rub off the bracelet onto the skin, which absorbs it into the body. It is said that the copper helps regrow joint cartilage that has been lost because of arthritis, which helps cure the ailment and relieve pain. Copper also has trace amounts of iron with consistent wearing can help your body absorb the iron.
White metal - White metal gives a huge lift to the sensory system, by enhancing the capacity of nerves to transmit data. It likewise helps the body in the correct osmosis of sustenance and advantages the circulatory framework and blood.
Share
View full details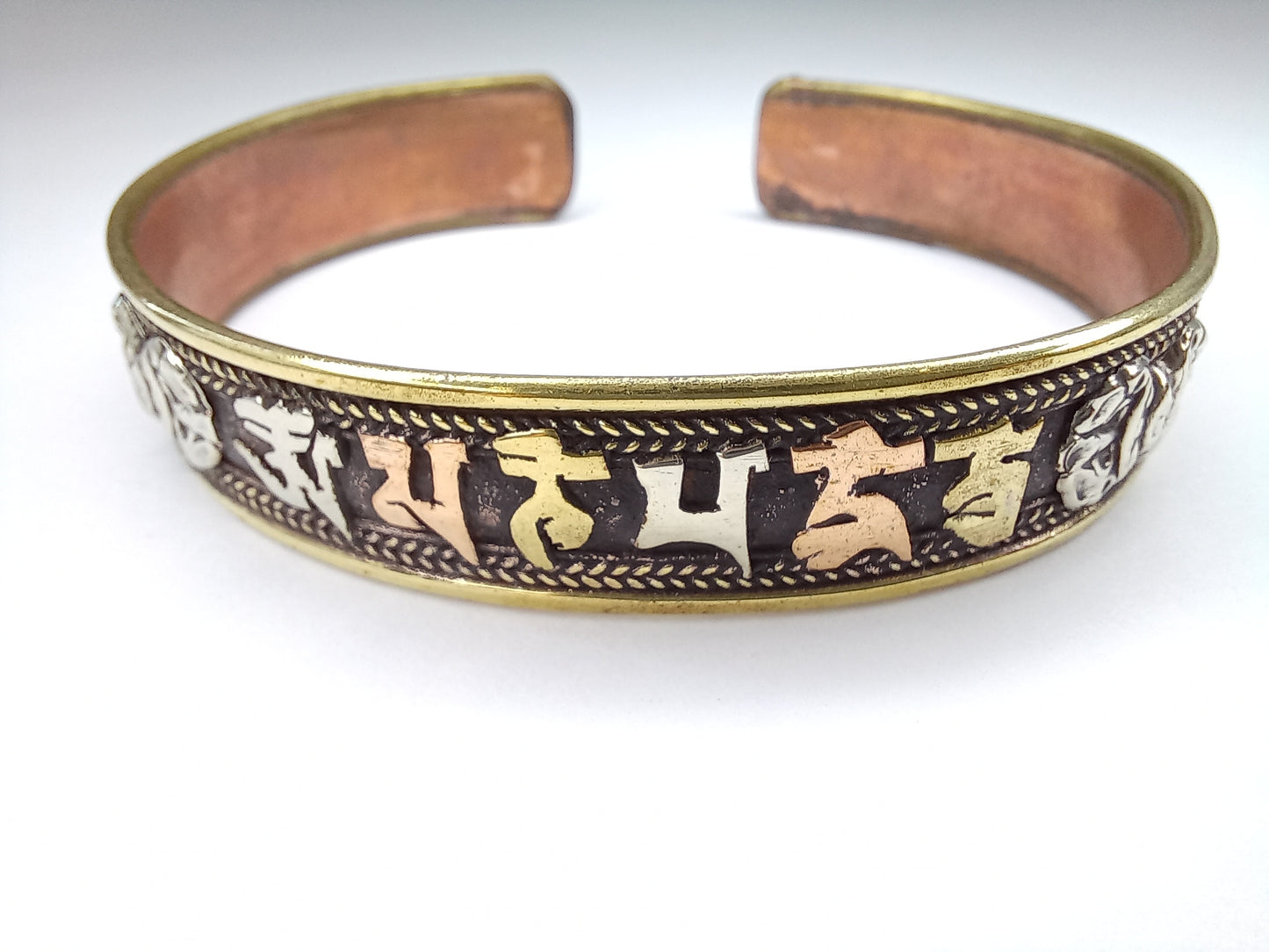 Any Questions?
Message Us On Facebook 
Email us at taspathehippieshop@gmail.com for any enquiries 
For Queries about your Order, reply to your email from taspathehippieshop@gmail.com 
Any Questions?
Message Us On Facebook 
Email us at taspathehippieshop@gmail.com for any enquiries 
For Queries about your Order, reply to your email from taspathehippieshop@gmail.com