Regular price
Sale price
R 670.00
Unit price
per
Sale
Sold out
Please keep in mind that over the festive season, online stock availability isn't guaranteed.
Need help with your order? Don't hesitate to send us a message
Polished Agate Obelisks
Pink - Weight: approx. 200grams  Measurement: 14cm x 4cm
Purple - Weight: approx. 230grams  Measurement: 14.5cm x 4.5cm
Brown - Weight: approx. 200grams  Measurement: 14.5cm x 3cm
Black - Weight: approx. 140grams  Measurement: 12cm x 3cm
Cream - Weight: approx. 150grams  Measurement: 13cm x 2.5cm
Obelisks are used to concentrate the energy of the crystal and radiate it out from the top. Smaller obelisks can be held like a wand and be used to direct energy to a specific part of the body, room, workspace, or really anywhere you want.
Agate It transforms negative energy into positive energy. Agate enhances mental function, improves concentration, enhances perception and analytical abilities. It is a soothing and calming gemstone that heals inner anger, anxiety and helps in the strengthening of relationships. Agate instills security and safety.
Share
View full details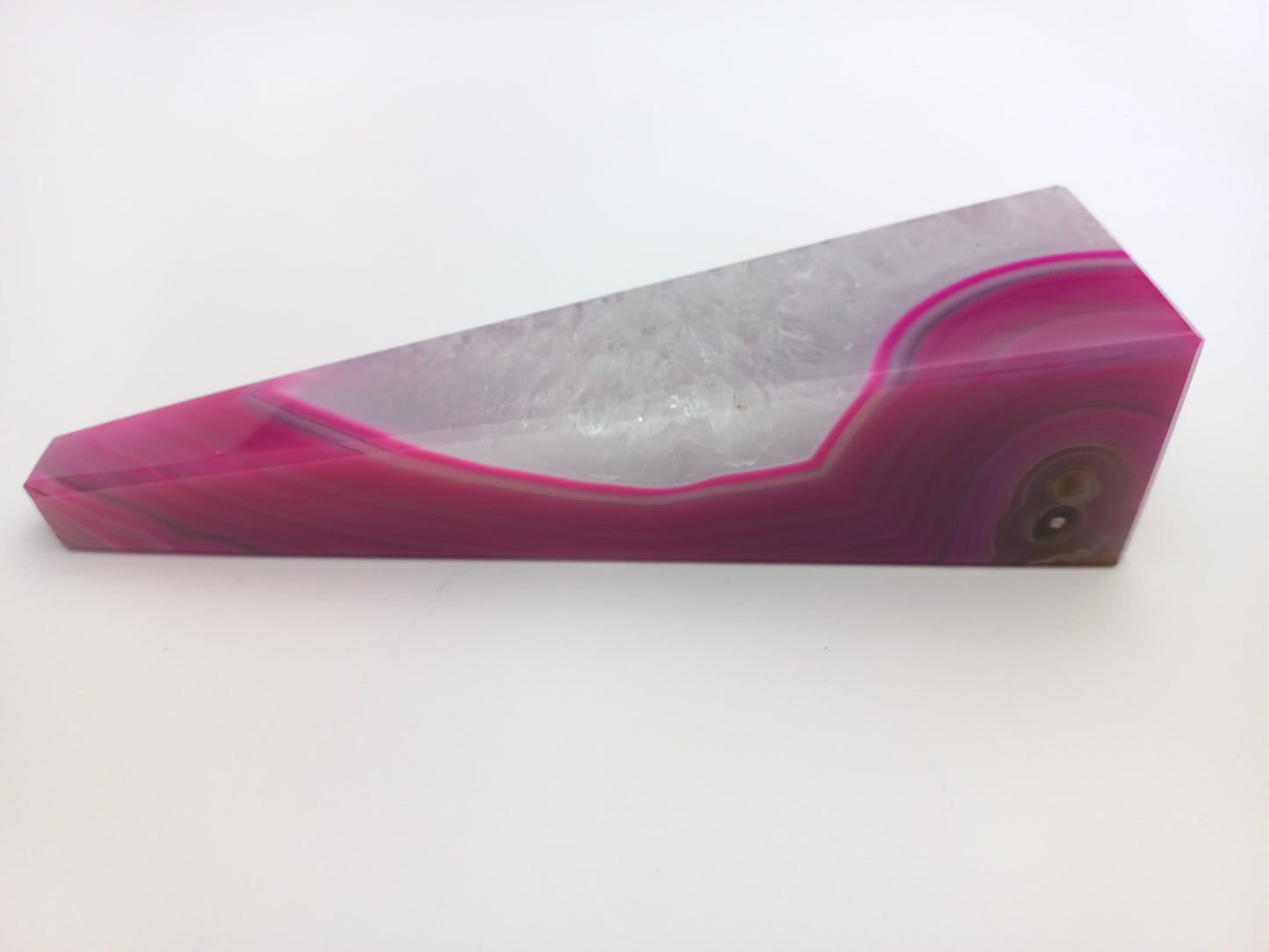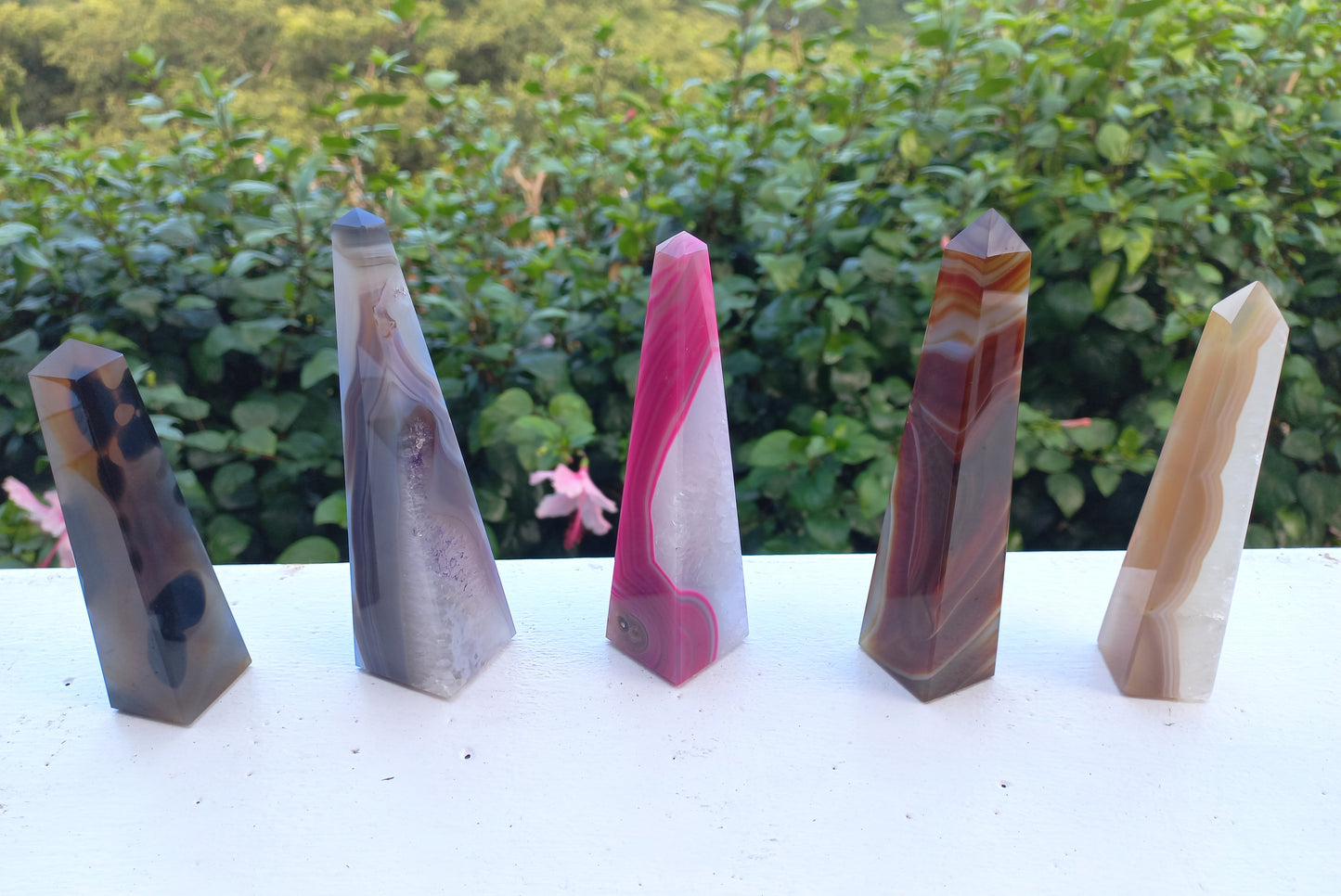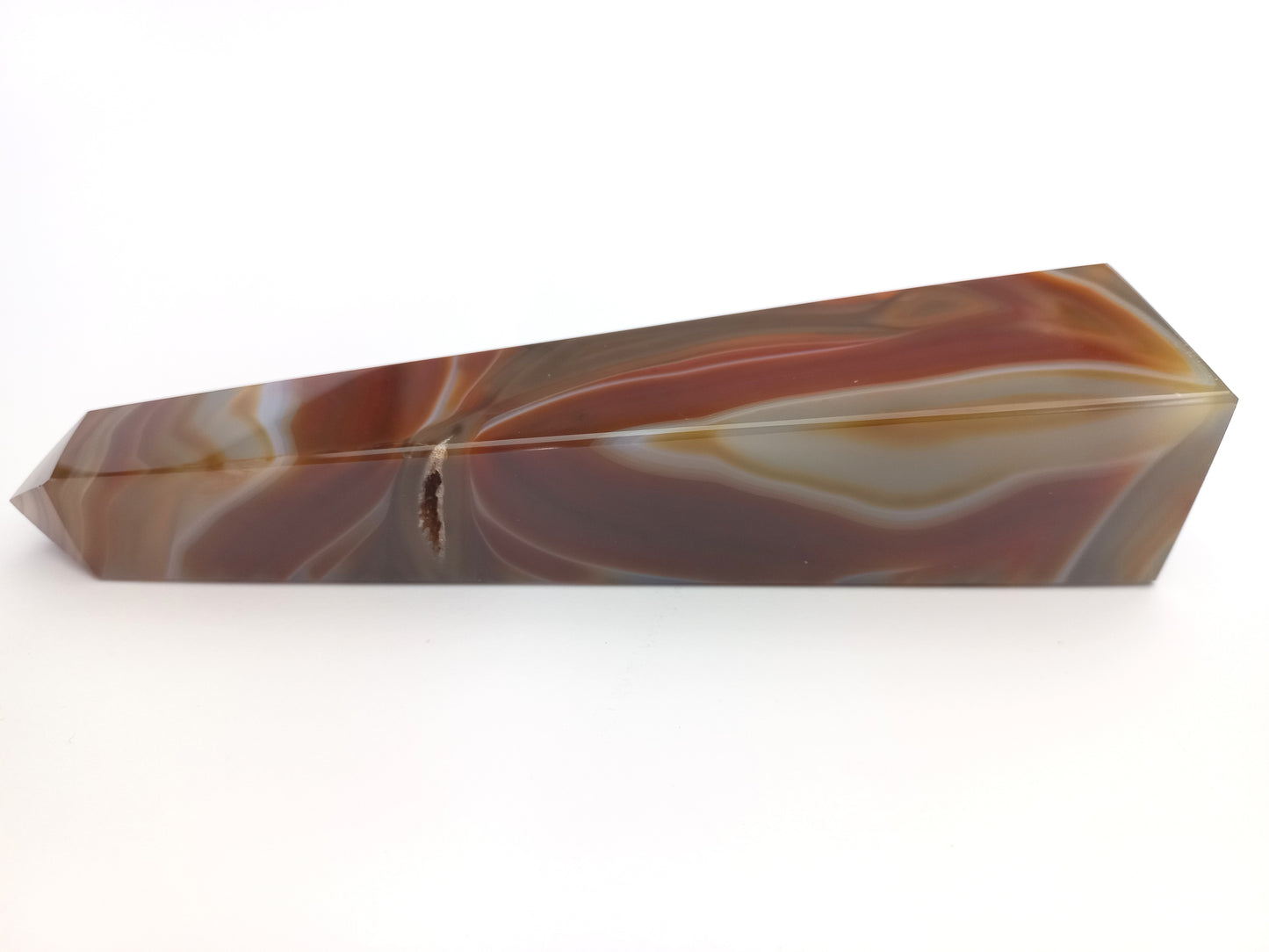 Any Questions?
Message Us On Facebook 
Email us at taspathehippieshop@gmail.com for any enquiries 
For Queries about your Order, reply to your email from taspathehippieshop@gmail.com 
Any Questions?
Message Us On Facebook 
Email us at taspathehippieshop@gmail.com for any enquiries 
For Queries about your Order, reply to your email from taspathehippieshop@gmail.com